Project Quilting Season 12.1-I am rising...
"Like a phoenix"
30" x 32"
Accuquilt die cut triangles
Diamond straight line quilting
My own design
Project Quilting has started again. New year, new one week challenge. The first challenge is based off the Patone color(s) of the year Illuminating (yellow) and Ultimate Gray.
Those colors felt sort of opposite to me for some reason. I felt the doom of the gray and the light of the yellow and the first thing I thought of was rising from the ashes ...like a phoenix. Got out pater and pencils and decided equilateral triangles were the answer. With my limitations physically I decided to use the Accuquilt machine to pump out some triangles. This then determined the size the finished quilt would be also. Almost 500 triangles later I began.
This was a confusing part as the triangles had to be going one way and one way only for the design. I used an old vinyl tablecloth back to stick the rows down to take to sewing machine and it worked great. Actually hard to get some off.
So I took some artist license on the fabrics. I used 10 shades of yellow, 9 shades of gray, black, white and one print.....
The backing and quilting I kept quite simple. I really didn't need to highlight my point matching on the front but oh well.
I found this quote for the label. It sort of sums up some health issues I have had.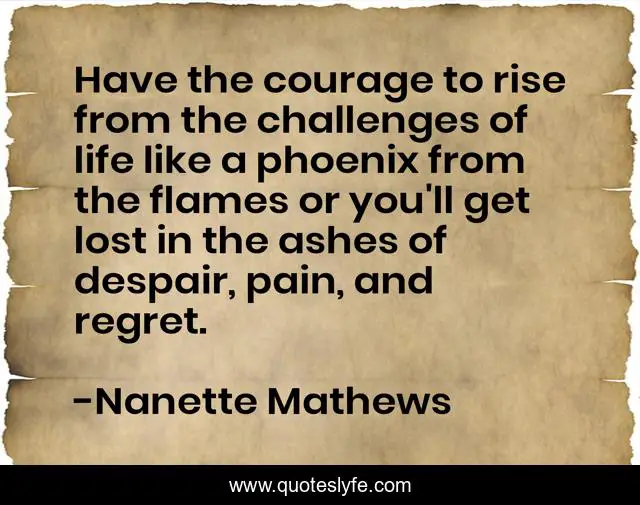 Linking up with Kim @PersimonDream If you click the link you can see some of the other entries for this first challenge.